More info
There are cheap RFID modules that can read and write RFID tags and being sold at several web stores, like eBay and Aliexpress included with many "starter kits" nowadays. The product code for these readers is "RFID-RC522". The card reader uses SPI for communication and using a 13.56MHz electromagnetic field. (ISO 14443A standard tags)
We decided to develop a microcontroller board with EEprom, RGB led and a Relay on it. In this way you can develop a complete RFID solution for your project. We did not forget to add a special box to this kit.
This kit includes:
RFID-RC522 reader
Makerstorage RFID microcontroller board
Special RFID plastic enclosure with transparent lighting top for the RGB led.
One RFID key-fob.
Schematics: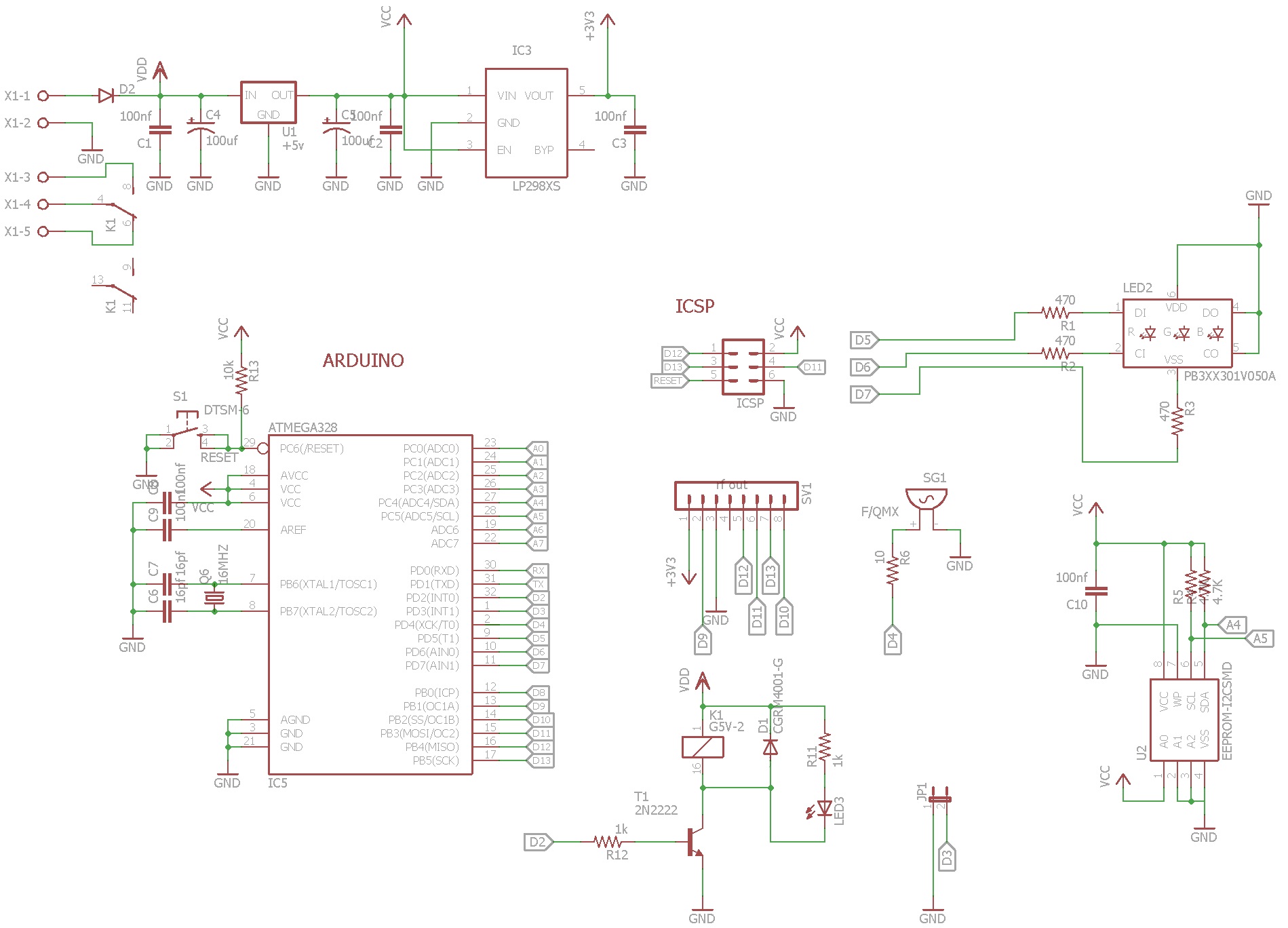 You can find the source files including the firmware at MakerStorage Github Repo