More info
After design of the RFID Relay Board we saw that we need something that we can use with our smart home project. Publishing RFID tag with wifi is a great idea and there will be lots of usage areas. There are very cheap RFID readers around for a while and bringing them together with our great hero esp8266 WiFi chip seems to me a good idea. You of course can find other palaces to use this device. You can easily record the data in a database. The id and the time-stamp of reading the key-fob or RfID card can be used as workman attendance control system for your factory.
This kit includes:
RFID-RC522 reader
Makerstorage RFID Wifi microcontroller board
Special RFID plastic enclosure with transparent lighting on top for the RGB led.
One RFID key-fob.
Schematics: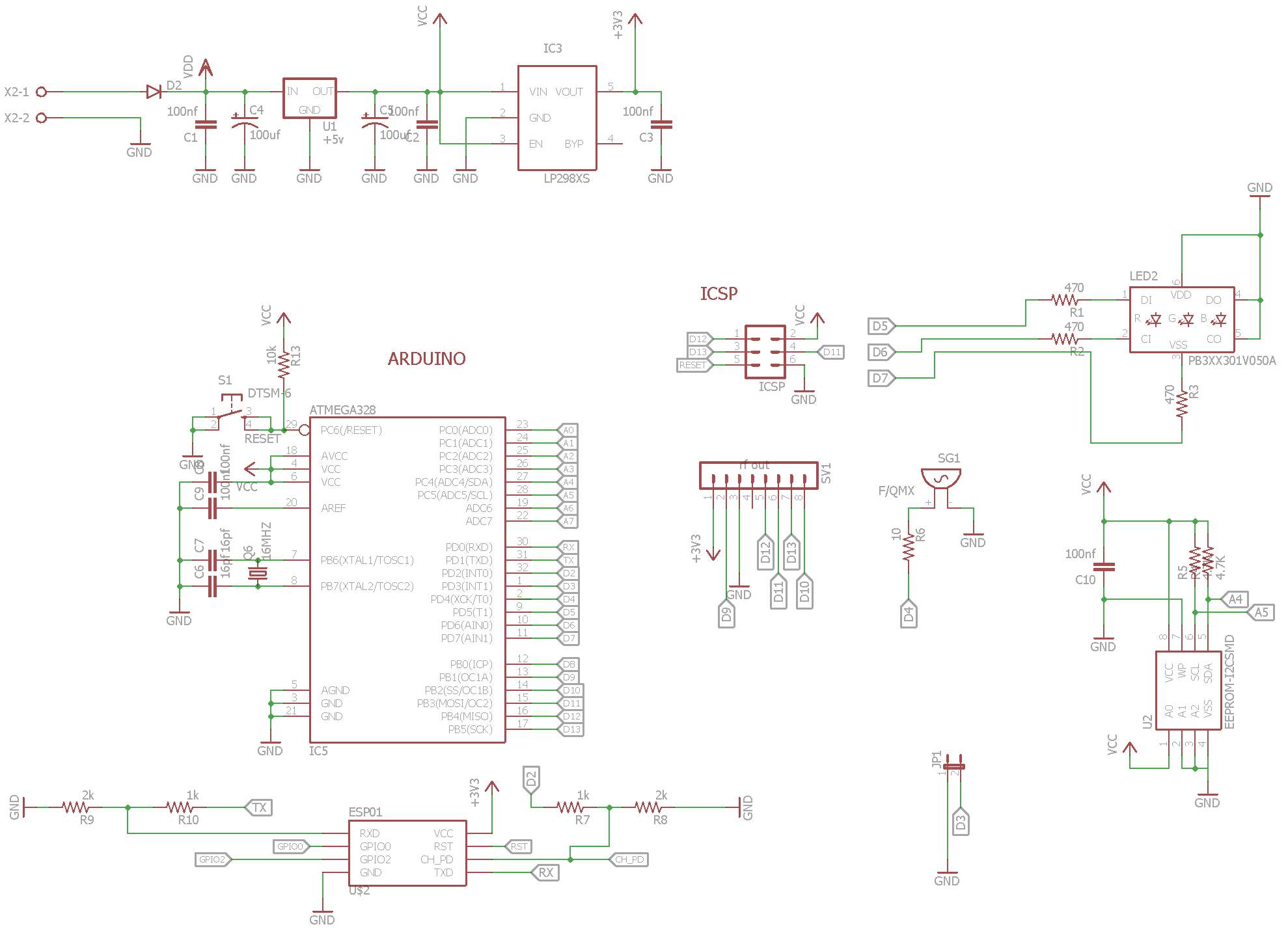 You can find the source files including the firmware at MakerStorage Github Repo